CALVIN LAW weighs in on the Oscar racism row that threatens to upstage this year's awards ceremony. 
There has evidently been a lack of diversity in the acting and directing categories at this year's Oscars. The likes of Idris Elba in Beasts of No Nation, Will Smith in Concussion, as well as dark horse candidates like Michael B. Jordan in Creed and Samuel L. Jackson in The Hateful Eight, F. Gary Gray and Ryan Coolger's work on Straight Outta Compton and Creed respectively, have all been overlooked, despite having strong campaigns beforehand.
Particularly surprising was Elba's snub. Nominated for both a Golden Globe and BAFTA this year, he must have only just missed out on getting his first Academy Award nomination for his villainous turn as the Commandant in Cary Fukunaga's wartime thriller, Beasts of No Nation. He gives a scintillating, dynamic and oddly charismatic character with an impeccable African accent and some splendid physical acting. For an actor who has often been shortchanged for film roles, a nomination would have been wholly deserved (although in terms of being 'snubbed', his co-star and the film's lead, Abraham Attah, has been ignored by virtually all of this year's awards organisations).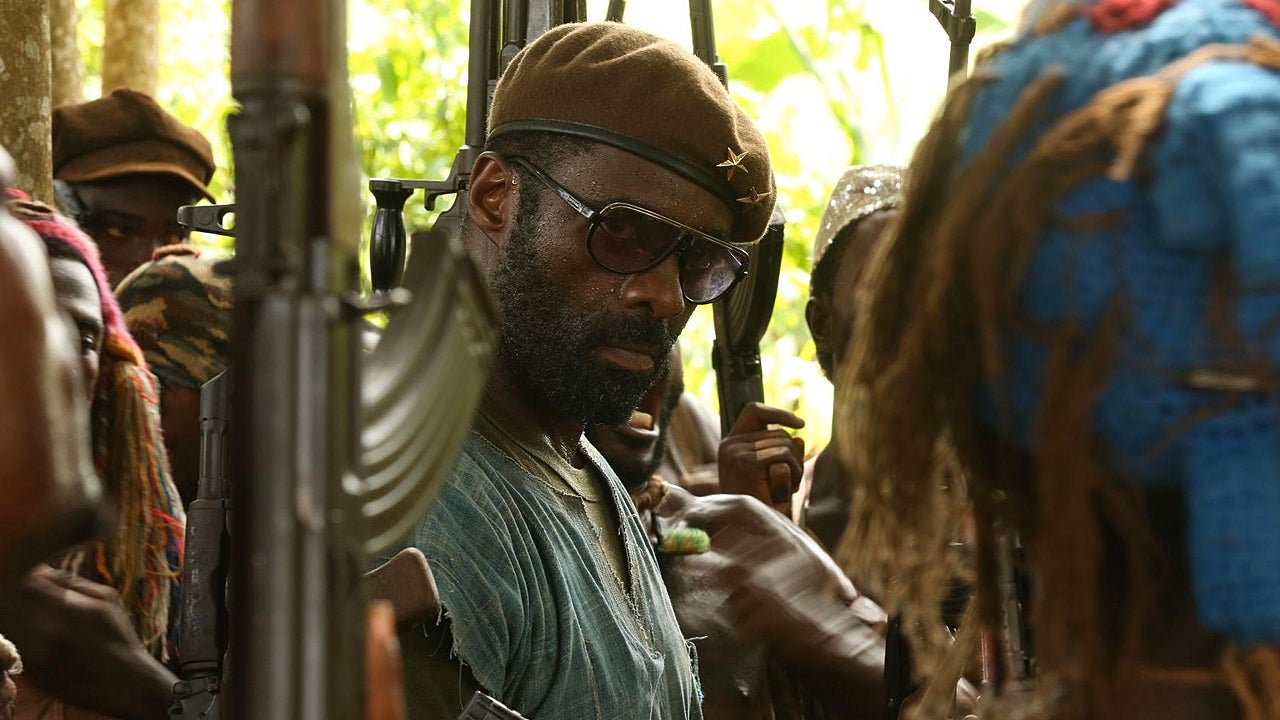 But Elba should not have got a nomination for diversity's sake. That sort of thinking would just be demeaning to Elba as an actor. Why should he be pigeonholed, reduced to a race card that's thrown into the awards race, when he gave a good enough performance to be viewed on its merits in itself? He should've been nominated because he gave a great performance: a better performance, in my mind, than Christian Bale in The Big Short, or Mark Ruffalo in Spotlight, both nominated.
That's not to say that his race should be entirely ignored. It is great to have such a gentlemanly, charming and all-round pleasant fellow steam-roll his way through the industry and potentially create more opportunities for talented young black actors. But when it comes to things like awards nominations, skin colour, gender – anything 'behind the scenes', so to speak – should not be taken into account. Elba just happens to be a black British actor. Performances, films, the technical aspects of films: they should be rewarded because of their function within the film.
By subjecting ethnic actors to this sort of treatment we're kind of limiting them as well. I haven't seen Straight Outta Compton yet, but from what I know of it the whole ensemble is stellar (with Jason Mitchell being a particular standout). It was also given recognition for its screenplay with a Best Original Screenplay nomination. Creed, meanwhile, was a near-masterpiece for which Ryan Coogler definitely deserved a Best Director nod, with perhaps a Best Actor nod for Michael B. Jordan too, but I don't think he'd have liked being nominated in the Best Director as a token black nominee, because frankly Creed isn't one of those films which treats itself like an 'ethnic issue' film. The film doesn't dwell on the cliché of a 'black man making his way in the world', and neither do Coogler and Jordan, or screenwriter Aaron Covington.
Creed is a brilliant film. Not a brilliant 'black film', but a brilliant film with a black director, actors and production members. That Sylvester Stallone is getting a nod for the film and Jordan and Coogler aren't isn't some form of veiled racism, it's just that the Academy chose to acknowledge one aspect of the film, without acknowledging two other excellent aspects. This is a shame. But these things happen. No matter what way the Academy play their cards there's always going to be disappointment.
Steve McQueen, whose excellent 12 Years a Slave won Best Picture at the Oscars two years ago, has described the Oscar 'whitewashing' as being a 'watershed' moment. While I mostly disagree with his arguments, I do indeed think the last few years have been a 'watershed' for BAME actors. BAME actors like Chiwetel Ejiofor, Lupita Nyong'o and Octavia Spencer have had major breakthroughs and all earned nominations in recent years. Legendary household names like Benicio Del Toro and Samuel L. Jackson, who were also in contention this year for their respective films, came to fame with their Oscar-nominated turns in Traffic and Pulp Fiction respectively (and Del Toro won, in fact). Jackson, for one, didn't seem to really care losing to Martin Landau's great performance in Ed Wood. In a recent interview, he quite frankly stated that he could not care less about being snubbed by the Oscars down the years he's one of the highest grossing, most recognisable actors in the world – and he couldn't be happier about it.
In the past, films about race relations, like Crash and 12 Years a Slave, have won Best Picture Oscars. Haing S. Ngor's Best Supporting Actor win for The Killing Fields was hailed as a momentous win for an Asian actor, but, in my view, it was just a great win for a great performance in a great film. No racial connotations involved. Snubs are always going to happen. And to make the whole issue of 'snubs' solely about ethnicity and race is reductive, as there were plenty of other films this year that deserved recognition but aren't being focused on because they don't fall into the #OscarsSoWhite theme.
So, here's what I think: treat these awards as subjective opinions by one organisation. Feel free to disagree or agree with their choices. Do not take race, gender, sexuality, or anything of the sort, into account. Most importantly, stay true to your own opinions about your favourite films and performances of 2015.