CALVIN LAW gives his thoughts on this year's Golden Globe nominations.
The Golden Globe nominations include the usual suspects of recent years. Jennifer Lawrence features in a David O'Russell film again, Joy—although, interestingly, there's no nomination for the director on this occasion. Nominations for biopics, like Steve Jobs and The Danish Girl, can be seen again for both central and supporting roles, with Michael Fassbender and Kate Winslet, Eddie Redmayne and Alicia Vikander in the running respectively.
But if there's one thing to be said for the 2016 Golden Globe nominations that puts it apart from previous years, it's that there's very little in the way of categorical fraud and confusion insofar as where actors, actresses, and films have been placed. The only possible case for debate in the Best Motion Picture nominees would be whether or not The Martian is a comedy. The murmurings of discontent surrounding this selection are, I think, unfounded. The source material and the adaptation includes more than its fair share of laughs as well as dramatic beats, and Matt Damon's masterful central performance is as witty as it is emotionally poignant.
So really there can be no complaints in terms of category fraud and, by extension, of acting categories. I was particularly pleased to see Rooney Mara placed in Lead for her role in Carol —despite what other awards organizations would have you think, she's anything but supporting – and to see Alicia Vikander in Ex Machina put in Supporting, which not only makes sense, but furthers her chances of getting a potential Oscar nomination (she's also in the running for The Danish Girl). I guess one could argue that Paul Dano's portrayal of young Brian Wilson of the Beach Boys in Love & Mercy is more co-lead with John Cusack than supporting, but considering the relative screentime and also the dramatic focus of the film leaning towards Cusack, it's not that egregious a selection.
The crop of films selected this year has been an eclectic bunch, fitting for such a terrifically diverse year. Take a look at the Best Motion Picture (Drama) nominees, for one. You have the beautifully elegaic, Brief Encounter-esque romantic drama Carol competing against the investigative procedural drama Spotlight. The latter film has an ensemble cast that contrasts with the expected one-man showcase of The Revenant, with Leonardo DiCaprio gunning for his first Oscar. You have an intimate, hard-hitting drama about a kidnapped mother and child in the form of Room and, on the other hand, an action extravaganza in George Miller's long-gestating brainchild Mad Max: Fury Road. I suppose it was too much to hope for additional nominations for the cast members of the latter, but recognition for a genre picture on such a large scale is very pleasing.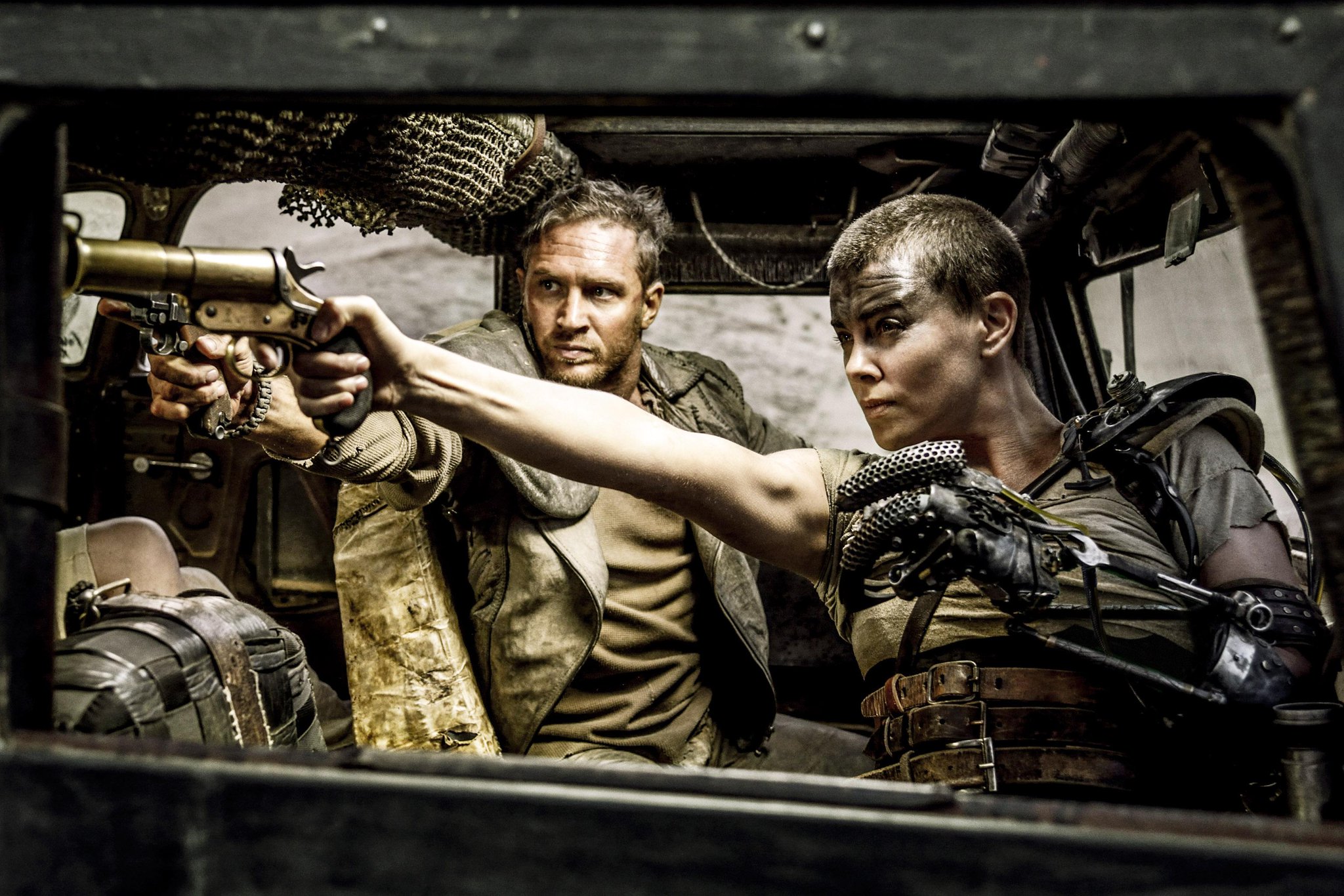 Indeed the variety of talent being acknowledged in the Best Director category is particularly satisfying too. Above all, I loved Todd Haynes' masterful recreation of 1950's New York in Carol, but it was great to see four very different, unique visionaries in the form of Alejandro Iñárritu, Tom McCarthy, Miller, and Ridley Scott also in the running.
And that's not even mentioning the films which probably just missed out: I hesitate to call them 'snubs' on account of how strong the year's films have been. Bridge of Spies was nominated for only Mark Rylance's fantastic supporting performance; I will admit to being quite surprised at the lack of love for Steven Speilberg's direction, the Coen Brothers' co-written script and, indeed, the film itself. I can see why Brooklyn as a whole might've been overlooked; aside from Saorise Ronan's performance, the Globes probably thought that honouring her performance, the central reason for the film's success, would be sufficient. Though at least these films were recognized in one form or the other.
Black Mass wasn't quite a flawless film but I was surprised to see Johnny Depp's rightfully hyped turn as Whitey Bulger not get a nomination. Carey Mulligan, despite having had a landmark year with two excellent performances in Far From the Madding Crowd and Suffragette, couldn't muster a nomination in an otherwise incredibly strong Lead Actress category. And though I wasn't really expecting anything for the excellent The End of the Tour, Mr Holmes, 45 Years, Macbeth and Spectre, I do hope they'll find more awards attention elsewhere. I was also disappointed to see nothing for either Emily Blunt or Benicio del Toro in Sicario, a film that seems to have become entirely forgotten over the course of the awards season like Dennis Villenueve's last film Prisoners; it's a shame to see Del Toro's fascinating subversion of the hitman stererotype being so thoroughly overlooked.
Comedy Picture nominees, besides The Martian and The Big Short, are unlikely to be in the running for the Best Picture Oscar gong, but it's worth noting how the other three nominees—Joy, Trainwreck and Spy—are female-dominated ventures whose leads were nominated too. Completely disregarding the quality of the films and placing these choices alongside Carol, Room and arguably Mad Max (in which Charlize Theron's Furiosa is arguably the most dominant element of the film), is evidence of an excellent representation of female roles in the films of 2015. These characters are not subsidiaries to men, but driving factors in the narrative. On the whole I did not find Spy particularly funny, but the duo of Melissa McCarthy and Rose Byrne were definitely the crux of anything vaguely humorous there.
There's also been great representation for actors who've spent years excelling in television and theatre, like Idris Elba and Rylance, finally recognized for their talents on the silver screen. With Lily Tomlin and Maggie Smith nominated, it's always nice to see the occasional veteran getting rewarded after a long time out of the awards scene. Add onto that excellent Original Song choices like 'See You Again' from Fast and Furious 7 and Carter Burwell's theme from Carol and there's very little to nitpick overall this year.
The winners are announced on January 10th.  
Here's a complete list of the nominees:
Motion picture, drama
Carol 
Mad Max: Fury Road
The Revenant
Room
Spotlight
Motion picture, comedy
The Big Short
Joy
The Martian
Spy
Trainwreck
Actress in a motion picture, drama
Cate Blanchett, Carol
Brie Larson, Room
Rooney Mara, Carol
Saoirse Ronan, Brooklyn
Alicia Vikander, The Danish Girl
Actress in a motion picture, comedy
Jennifer Lawrence, Joy
Melissa McCarthy, Spy
Amy Schumer, Trainwreck
Maggie Smith, The Lady in the Van
Lily Tomlin, Grandma
Actor in a motion picture, drama
Bryan Cranston, Trumbo
Leonardo DiCaprio, The Revenant
Michael Fassbender, Steve Jobs
Eddie Redmayne, The Danish Girl
Will Smith, Concussion
Actor in a motion picture, comedy
Christian Bale, The Big Short
Steve Carell, The Big Short
Matt Damon, The Martian
Al Pacino, Danny Collins
Mark Ruffalo, Infinitely Polar Bear
Actress in a supporting role in a motion picture
Jane Fonda, Youth
Jennifer Jason Leigh, The Hateful Eight
Helen Mirren, Trumbo
Alicia Vikander, Ex Machina
Kate Winslet, Steve Jobs
Actor in a supporting role in a motion picture
Paul Dano, Love & Mercy
Idris Elba, Beasts of No Nation
Mark Rylance, Bridge of Spies
Michael Shannon, 99 Homes
Sylvester Stallone, Creed
Animated feature film
Anomalisa
The Good Dinosaur
Inside Out
The Peanuts Movie
Shaun the Sheep Movie
Director
Todd Haynes, Carol
Alejandro G. Iñárritu, The Revenant
Tom McCarthy, Spotlight
George Miller, Mad Max: Fury Road
Ridley Scott, The Martian
Screenplay
Tom McCarthy and Josh Singer, Spotlight
Aaron Sorkin, Steve Jobs
Quentin Tarantino, The Hateful Eight
Emma Donoghue, Room
Charles Randolph and Adam McKay, The Big Short
Original song
"Love Me Like You Do" (50 Shades of Grey)
"One Kind of Love" (Love and Mercy)
"See You Again" (Furious 7)
"Simple Song #3" (Youth)
"Writing's on the Wall" (Spectre)
Foreign language film
The Brand New Testament (Belgium/France/Luxembourg)
The Club (Chile)
The Fencer (Finland/Germany/Estonia)
Mustang (France)
Son Of Saul (Hungary)
Score
Carter Burwell, Carol
Alexandre Desplat, The Danish Girl
Ennio Morricone, The Hateful Eight
Daniel Pemberton, Steve Jobs
Ryuichi Sakamoto and Alva Noto, The Revenant