MAREK MAJ revisits the work of two little-known Eastern European filmmakers, Larisa Shepitko and Andrzej Munk. 
This year marks the fiftieth anniversary of the release of visionary director Larisa Shepitko's film Krylya (Wings). At the age of sixteen Sheptiko travelled from her native Ukraine to Moscow, enrolling four years later at the famous Gerasimov Institute of Cinematography, where her mentor was silent cinema master Alexander Dovzhenko. She went on to become one the most significant Soviet film artists of the 60s and 70s, alongside the likes of Tarkovsky, Parajanov and Elem Klimov (whom she married). There has been a renewal of interest in her work in recent years after decades during which it was largely forgotten.
Wings, her stunning sophomore feature, centres on the middle-aged headmistress Nadezhda, a decorated Second World War fighter pilot struggling to adapt to her drab existence and out-of-touch with her daughter's generation. Shepitko expresses her protagonist's stifled inner feelings and disappointment by movingly intercutting Antonioniesque, tightly framed interior shots with exhilarating and expansive flashback aerial footage. Wings was considered somewhat subversive upon its release for its ambivalent attitude towards the state of post-war Russia.
In 1979, and having recently won the Golden Bear in Berlin for her fourth and greatest film The Ascent, Shepitko was scouting locations for her next project when she died in a car crash just outside Leningrad. She was 41.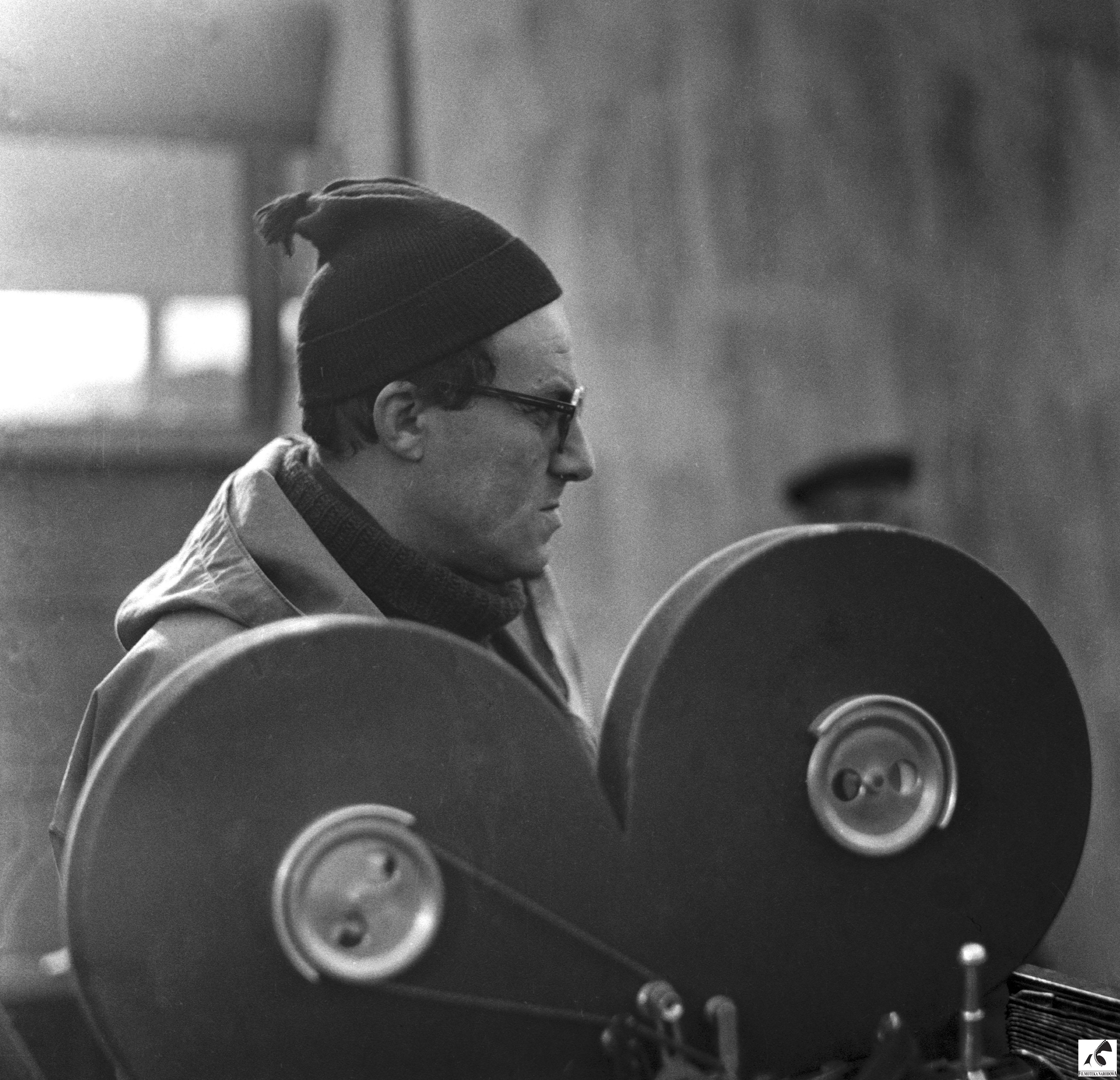 Polish filmmaker Andrzej Munk was midway through filming Pasażerka (Passenger) in 1961 when he was killed in a car crash at the age of 39. He had already managed to establish himself as one Polish cinema's leading lights, but Passenger was to be by far his most ambitious project. Following his untimely death, Munk's colleagues successfully assembled a film combining existing footage, voiceover and photographs. So successfully, in fact, that the late Philip French called it 'arguably the greatest film ever made about the Holocaust'.
A German woman, Liza, is travelling back to Europe with her husband on an ocean liner (a borderless 'island in time'), when she notices a woman she used to know boarding the ship. This brings back recollections from the past and Liza reveals to her husband that during the war she worked as a guard in Auschwitz-Birkenau and that the woman, Marta, is a former prisoner whom she was kind to. Then the same story is shown again. The account she gives her husband is, of course, different to the one she keeps to herself. Munk does not flinch from depicting the brutalities and humiliations Marta and her fellow inmates endure, but his direction is remarkable for its intelligence and restraint. The narrative structure perfectly captures the self-justification common among Germans of Liza's generation and the detached, unflashy quality of the cinematography is entirely appropriate. Perhaps being unfinished is actually the film's greatest quality – it feels open, leaving the questions it poses to be answered by us.
Like numerous other Eastern European films, Wings and Passenger deserve to be better known. Both films interrogate issues of truth, memory and the weight of history by sensitively portraying the subjectivity of their female protagonists. They are, in this regard, remarkably similar to the more recent monochrome masterpiece, Ida. What was perhaps most shocking about Paweł Pawlikowski's film, was not the subject matter, but the picture's highly refined style. The pleasures of romance and jazz, wavering faith, and the losses caused by war, are all crystallised in stark, elegant and timeless images.
Pawlikowski endeared himself, when receiving an Oscar for Ida last year, by joking: 'we made a film…about the need for silence and withdrawal from the world and contemplation. And here we are at this epicentre of noise and world attention.' Indeed, these three works of cinema prove that in our cacophonous screen culture, the quietest images can often be the loudest.